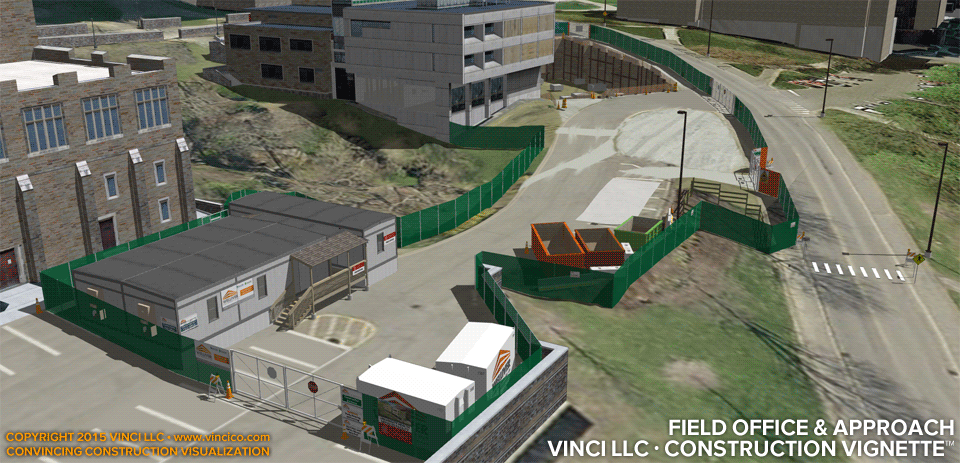 Vinci LLC | Construction Vignette | Field Office and Approach.
Vinci LLC goes beyond the building portion of the project to cover your entire worksite and adjacent environs. This includes the fence and gates, temporary roads, laydown and staging areas, stockpiles, and field offices. Field offices might only be simple trailers or modular office space, but it is the control center for the worksite. Show the Owner the logic in your placement of administrative space-space you estimate is needed to get the job done right. Training space, BIM collaboration space, Owner and engineer space, sub space and storage. Speak to how goods come in, trash and minus is hauled out, and how you ensure safety on and around the site. At the end of your proposal or interview, the Owner should have a solid idea of your strategy regarding the administration of the worksite, security sightlines, transit, and safety.
Take a look at the worksite perimeter and gates, temporary road, excavation, temporary pedestrian crossing, or overall construction. See other examples of field offices, worksite perimeter issues, campus construction.

This page last modified Friday 11 December 2015.