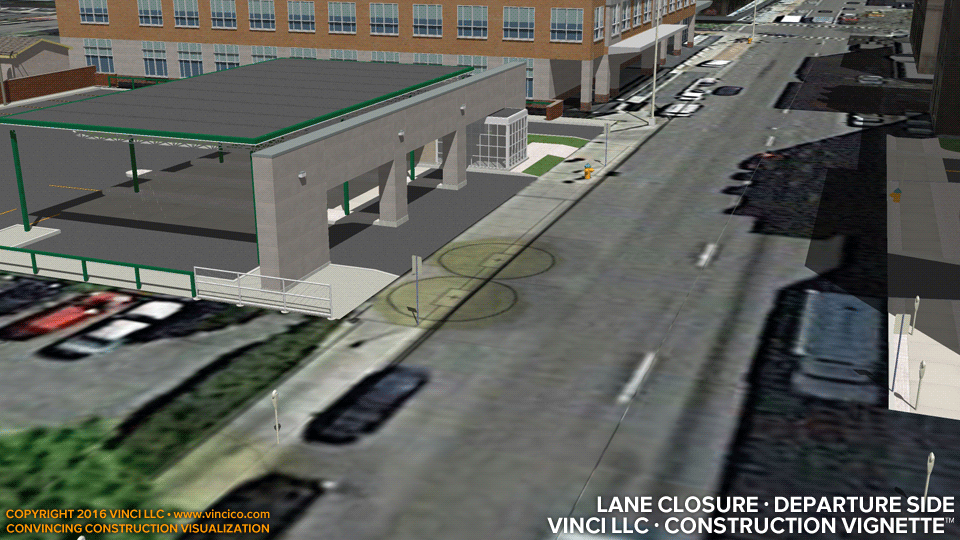 Vinci LLC | Traffic Channelization Vignette | Lane Closure | Outbound.
A principal concern in and around the jobsite is the safe flow of traffic. This project requires closure of a single lane of a one-way state highway through a downtown area. Pedestrians and cars need to flow past the site. The closed lane will receive goods and distribute them to the floors above, as well as collect construction waste.
Take a higher view of the entire closure, see it from the other side, or take a look at the buck hoist/waste collection area.
Click the following to visit elements of this presentation: overview, excavation, steel frame phasing, or the exterior and scaffold sequence.
See other illustrated examples of traffic channelization.

This page last modified Wednesday 16 December 2015.