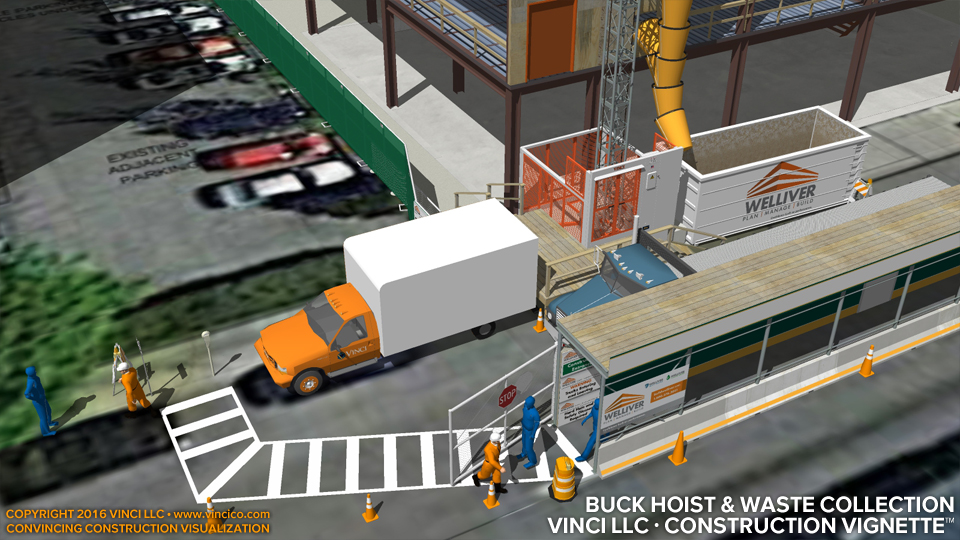 Vinci LLC | Traffic Channelization Vignette | Buck Hoist and Construction Waste.
Not all traffic around your worksite rides on wheels. Pedestrian traffic in urban environments or on busy campuses and plants may require direction around the perimeter. This image shows a fortified temporary pedestrian walkway with jerseys and covering. A crosswalk and sign personnel help ensure pedestrian safety.
See the closure from the inbound or outbound side or see the entire closure from above.
Click the following to visit elements of this presentation: overview, excavation, steel frame phasing, or the exterior and scaffold sequence.
See other illustrated examples of traffic channelization.

This page last modified Wednesday 16 December 2015.