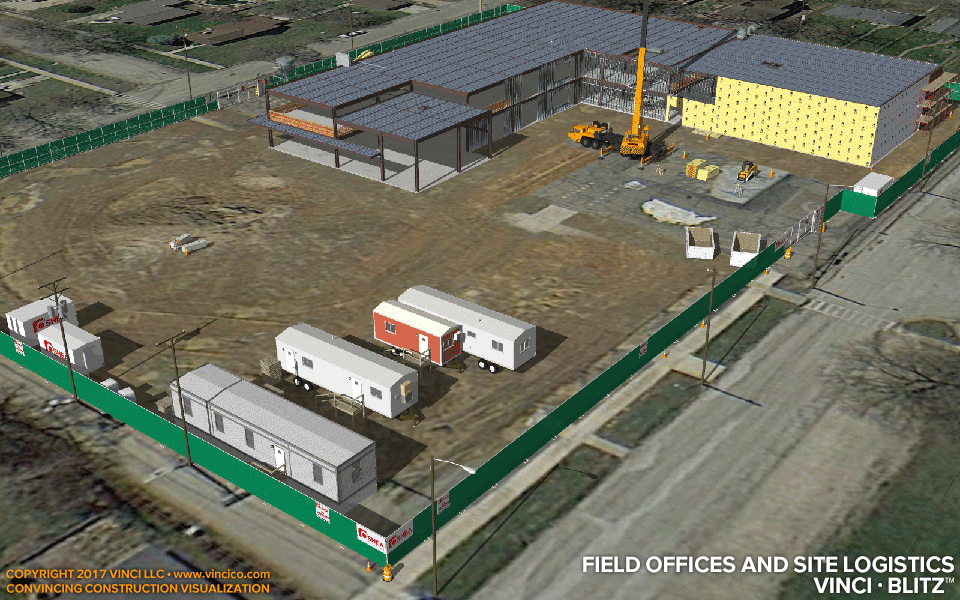 Vinci Blitz™ | Field Office and Site Logistics
Vinci LLC focuses digital simulation on construction activities. Your field office is one of the foremost site logistics topics. Vinci possesses a ready library of common modular or mobile office styles that help show how your team organizes worksite administration and storage. Additionally, Vinci LLC can apply your brand and optional custom graphics to your fence and signage. This makes for unparalleled project specific construction simulation.
Take a look at a 4d view of the entire site, site perimeter and entries, or building construction.

This page last modified Wednesday 23 August 2017.