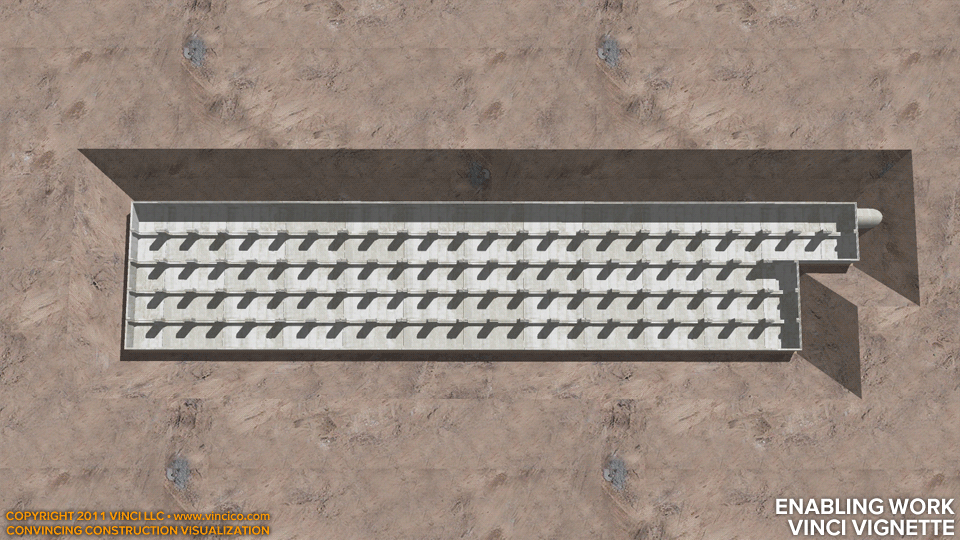 Vinci Constructability Vignette™ | Enabling Work | Retention Chamber
This vignette focuses on the composition of the retention chamber as a series of precast units. See the assembly of the chamber, its relation to the overlying garage, its layout within the garage plan, or the overview of project construction.

This page last modified Monday 4 April 2014.