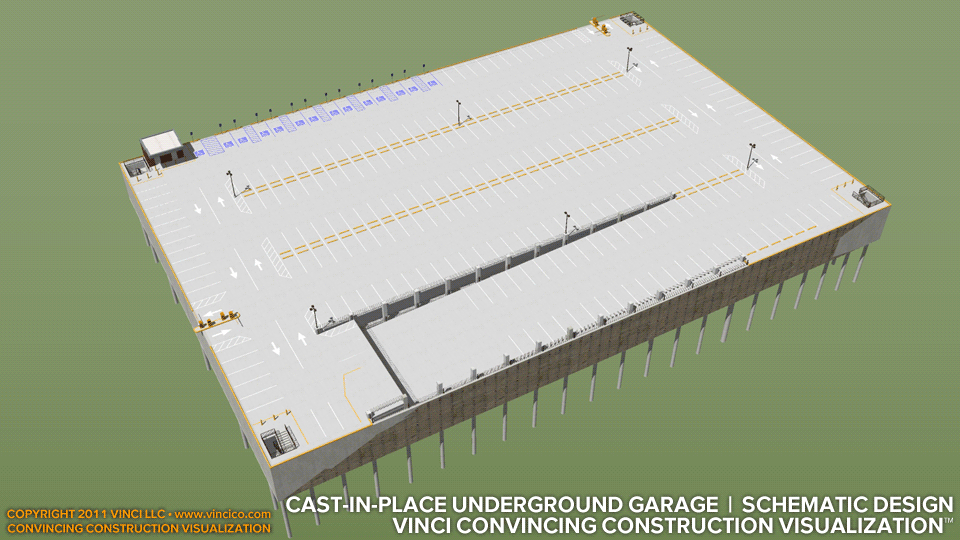 Vinci · Behind the Scenes | Underground Parking Deck
These production review images show an underground parking garage developed from schematic plans. Vinci LLC's architect has laid out actual parking structures and can produce a plausible 4d construction model from schematics rapidly, so that your visualization is project-specific. Don't wait till the designer or your BIM service gets around to furnishing a model for your interview; let Vinci LLC produce imagery that aids your presentation team in time for interview day. View the garage 4d overview or see the healthcare campus overview.

This page last modified Monday 10 October 2011.