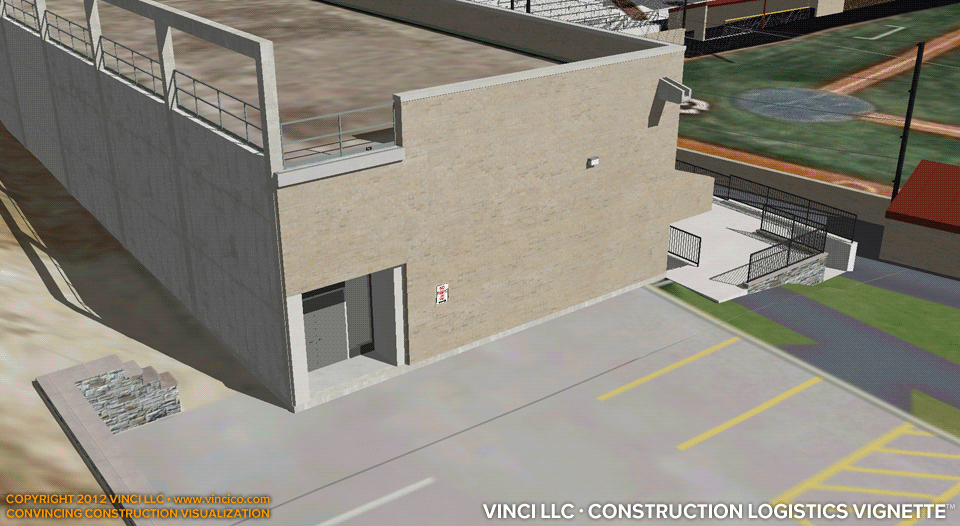 Vinci LLC | Logistics Vignette | Temporary Covered Egress Route
Worksites don't appear in a vacuum; they are at times surrounded by neighboring, active facilities. Everyone wants to be a good neighbor; allowing them to escape emergencies is at least good policy. Vinci LLC's Digital Worksite™ service can produce logistics vignettes showing how your team plans to accommodate egress from neighboring improvements. In this case, site topography, underground utilities, and construction schedule converge and affect egress. Take a look at the egress from the main road (1→, 2→), or see the egress from the pedestrian vantage point.

This page last modified Monday 30 January 2012.