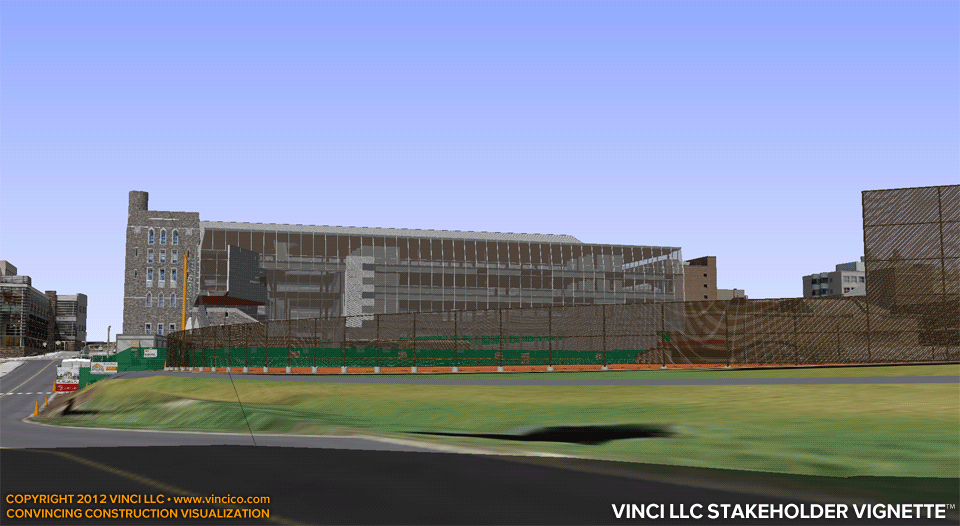 Vinci LLC | Stakeholder Vignette | View from Northbound Campus Drive
Prove your construction teams have a plan to minimize disruption during construction with Vinci LLC's clear, convincing, audience-friendly construction vignettes. Signage and branding are often part of Vinci's Digital Worksite™ service. Check out the worksite overview or views from the pedestrian walkway or ball field. See a view eastbound, southbound, or westbound.

This page last modified Monday 30 January 2012.