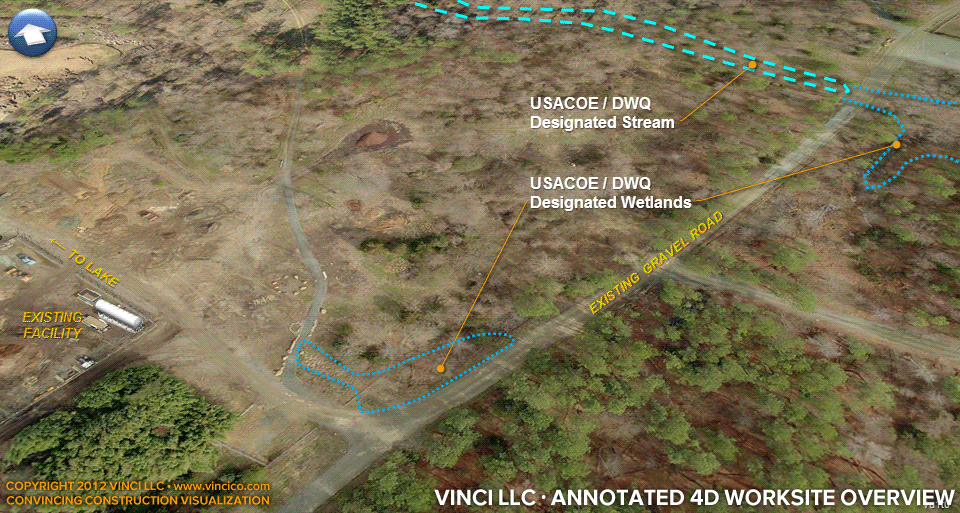 Central Utility Plant | Annotated 4d Construction Worksite Overview
Vinci LLC's annotated General Construction Sequences™ are ideal for construction interviews. These draw from the RFP information and your team's directives to provide a complete and clear graphic narrative of your general construction message. This project involves a master-planned central energy plant that is yet in schematic design. See the Vinci SketchBuild™ solution, starting from the RFP and yielding this rich depiction of construction intent to help win the job.

This page last modified Friday 27 January 2012.