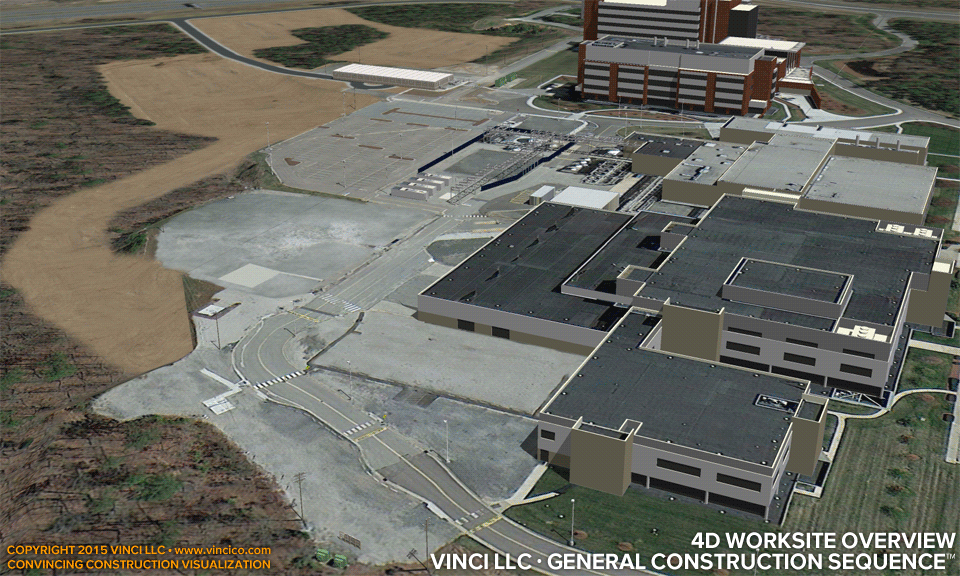 Vinci LLC | General Construction Sequence™ | General 4d Construction Worksite Overview.
A general 4d worksite overview illustrates most or all construction activity from a single vantage point across the entire schedule. This view shows an early relocation of a receiving dock followed by the addition of research space. A central energy plant and overhead utility line also appear under construction.
Click here for links to examples: early delivery, traffic channelization, central energy plant, overhead utility line, field office, or go behind the scenes to see what goes into defining the energy plant and utility line from schematics.

This page last modified Wednesday 2 December 2015.