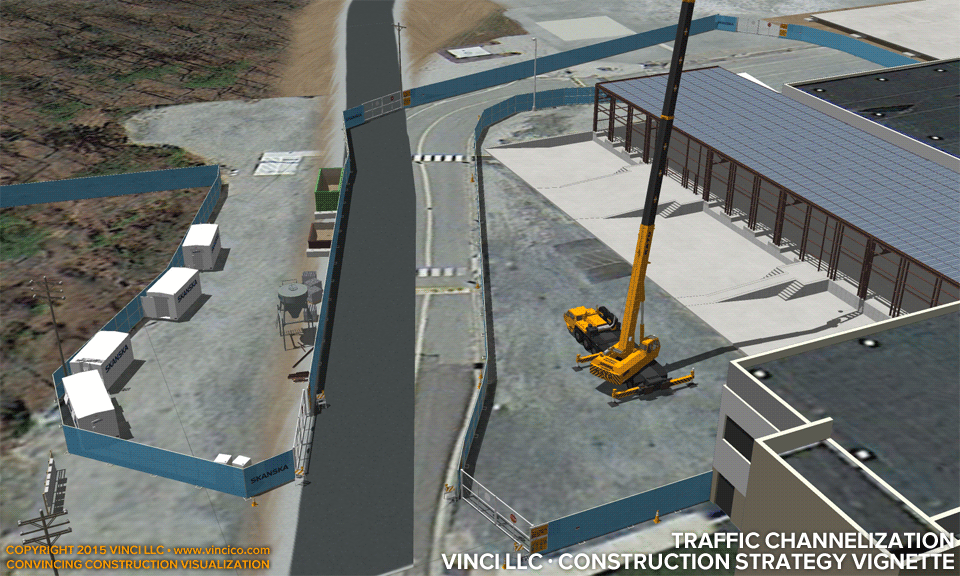 Vinci LLC | 4d Construction Vignette | Early Channelization.
A vignette is a brief set of images that illustrate a given construction tactic. This vignette focuses on the changing channelization of traffic through the work zone. Once the enabling work on the right and associated with the new road is complete, the fence and gates are reconfigured to direct traffic around the new work zone.
Take a look at the following topics: traffic channelization, phasing, site perimeter issues, campuswide construction.

This page last modified Thursday 3 December 2015.