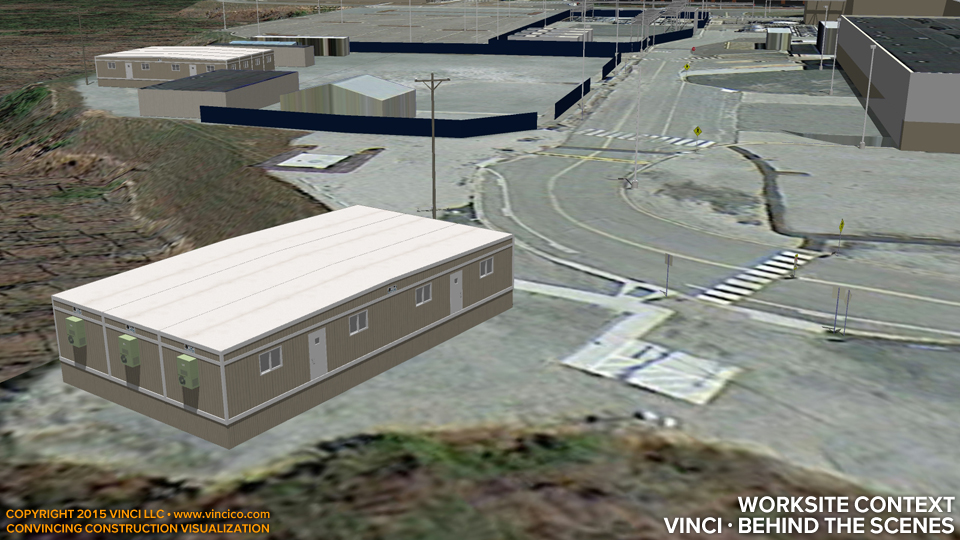 Vinci · Behind the Scenes | The Role of Minor Contextual Improvements.
People say, "Don't sweat the small stuff," but sometimes "little things mean a lot." Vinci LLC pays attention to significant existing minor improvements. These include overhead utility poles, lights, outbuildings, silos and hoppers, and signage. These items present minor constraints and speak to safety and wayfinding. Showing how your team handles these "little things" can mean a lot to an Owner:
You're showing how to reroute power and telecommunications so that business can continue uninterrupted throughout construction.
You're showing that you recognize hazardous conditions and you are handling them.
You're demonstrating how you're showing user groups a safe way around your worksite. (Wayfinding & channelization).
Take a look at examples of worksite context in general or minor improvements in particular; see examples of temporary traffic channelization and signage.

This page last modified Tuesday 24 November 2015.