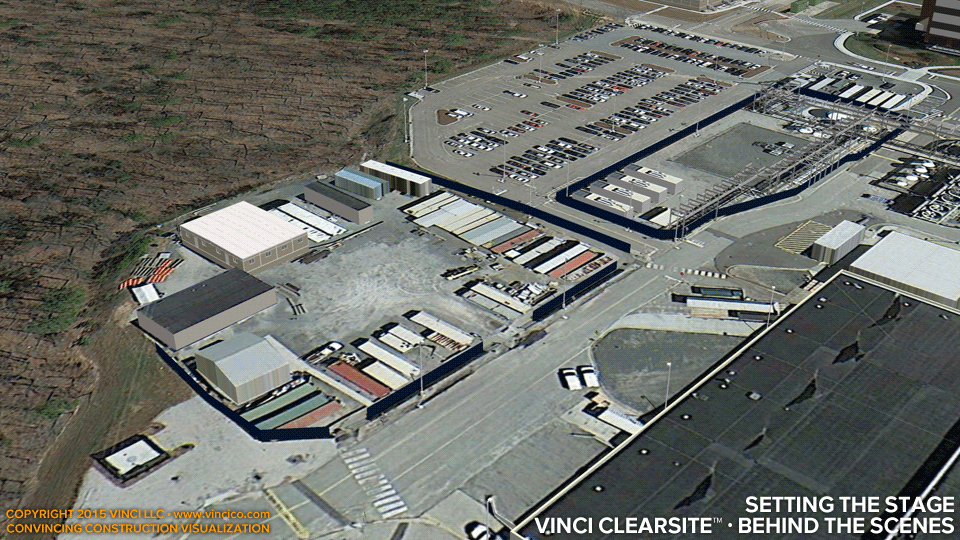 Vinci ClearSite™ | Setting the Stage.
Vinci's ClearSite™ service is a sort of "magic wand", wiping the worksite clear of clutter like parked cars in lots that will see work, trailers in yards that will be cleared, and advancing the worksite to the state it will be in on Day One.
ClearSite™ "sets the stage" for your construction strategy message so that the Owner can clearly read your battle plan.
Check out an overview of work on this worksite, some traffic channelization nearby to achieve an early open, and overhead utility work associated with the trestle (bents) on the right side of the screen.

This page last modified Tuesday 24 November 2015.