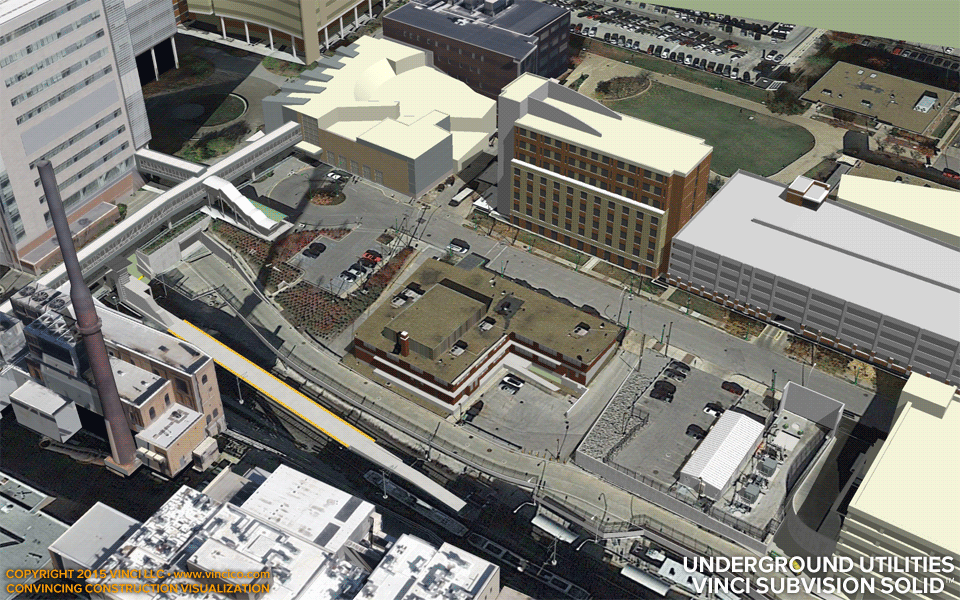 Vinci LLC | Vinci SubVision™ Solid | Existing Underground Utilities.
Vinci's SubVision™ Solid service models underground structures in and around the worksite so your team can speak to the site constraints and how you'll handle them. This image shows the mass excavation, highlighting where subsurface utilities and structures emerge.
Take a look at the general construction simulation, see site sections, or go behind the scenes to see what goes into SubVision™.

This page last modified Monday 23 November 2015.