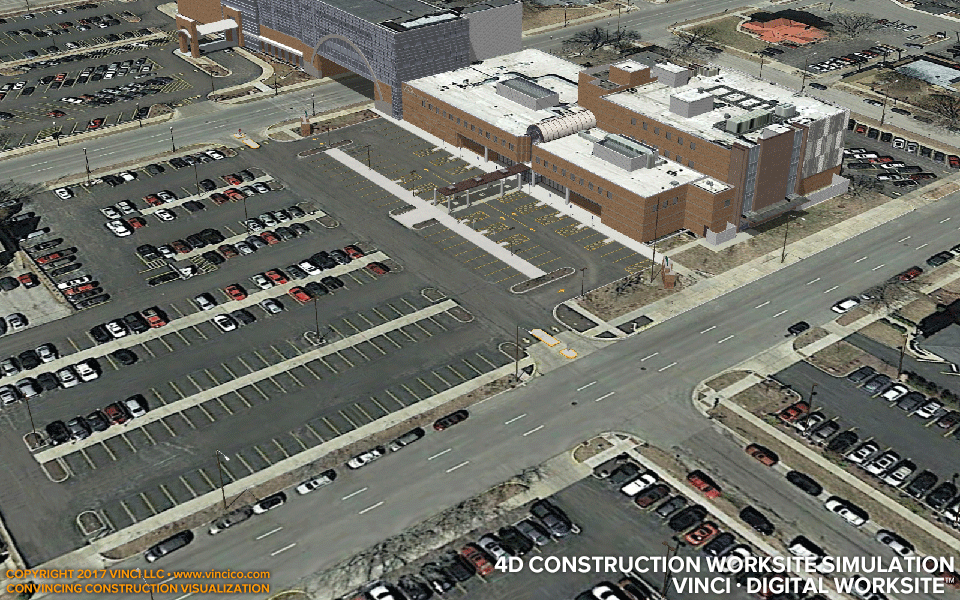 4d Construction Worksite Summary Simulation
Vinci's General Construction Sequence™ simulations show all major general construction operations across the entire worksite for the duration of the project schedule. These make for excellent and succinct overviews of your team's logistics and schedule strategy, unifying your proposal.
Have a closer look at the addition, the drop-off area, or the canopy and new entry. See the field office or lane closure. Go behind the scenes and check out how Vinci models existing conditions, extends schematics into plausible construction, or gets you early views of temporary conditions.

This page last modified Wednesday 30 August 2017.