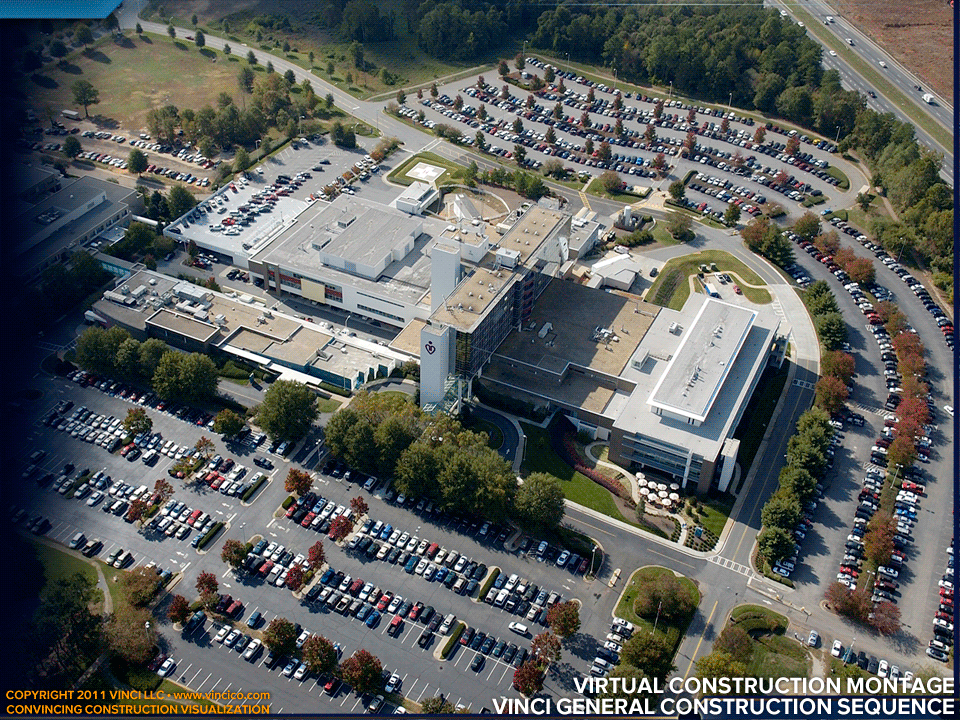 Vinci Virtual Construction Montage™ | Alternate 4d General Worksite Overview
Vinci LLC's Virtual Construction Montage™ service works best when most or all of the activities of interest are observable from a single vantage point. This does not rule out the generation of multiple 4d worksite overviews, however additional views can add significant time to the project. This said, a second view doesn't exactly double the required time.
In the case of this project, 21¼ hours were spent modeling the addition. View A required 6½ additional hours to finish, while this view (View B) required 13½. This view required more time because sitework was visible in this view and not in the other. When a late-stage alteration affected sitework, this view was affected and View A remained intact. View C, little more than pure digital model output, required ½ hour to finish. Note that these times apply to methodology of 2005; current methodology usually requires less project time.
VCM™ is ideal for interview and proposal efforts under tight budgets. See examples of Vinci LLC's Digital Worksite™ projects for healthcare (small, see A8517 or large, see A8373 or A8583.

This page last modified Wednesday 9 November 2011.