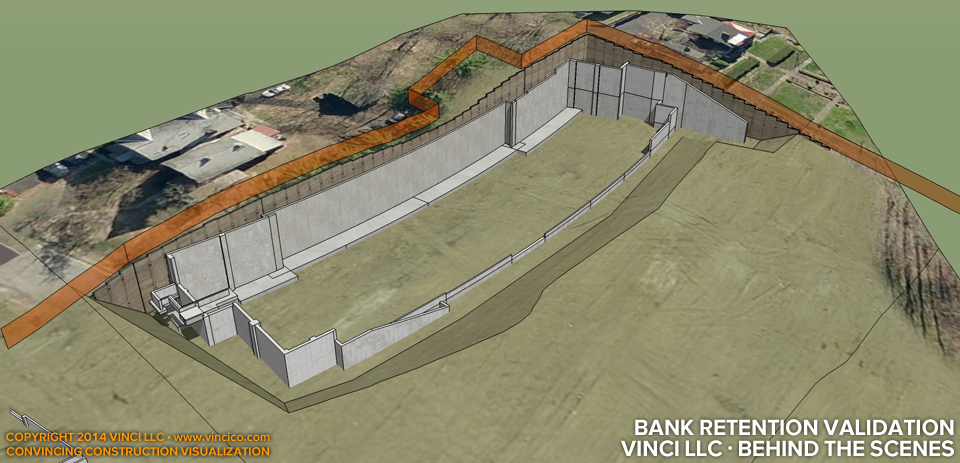 Vinci · Behind the Scenes | Bank Retention Validation.
Vinci LLC's rugged VinTerra™ digital terrain models facilitate the study of excavation, complete with bank retention and layback. Vinci LLC presumes a rule for the cut and then produces a pit that your team can evaluate. In this case, the team had a bank retention drawing available. Vinci placed the wall where indicated. VinTerra™ data, based on the civil survey, helped isolate shortfalls and trim the cut. The layback in the foreground was sculpted later in order to guarantee a stable temporary access road between the larger and smaller apartment blocks.

This page last modified Thursday 31 July 2014.