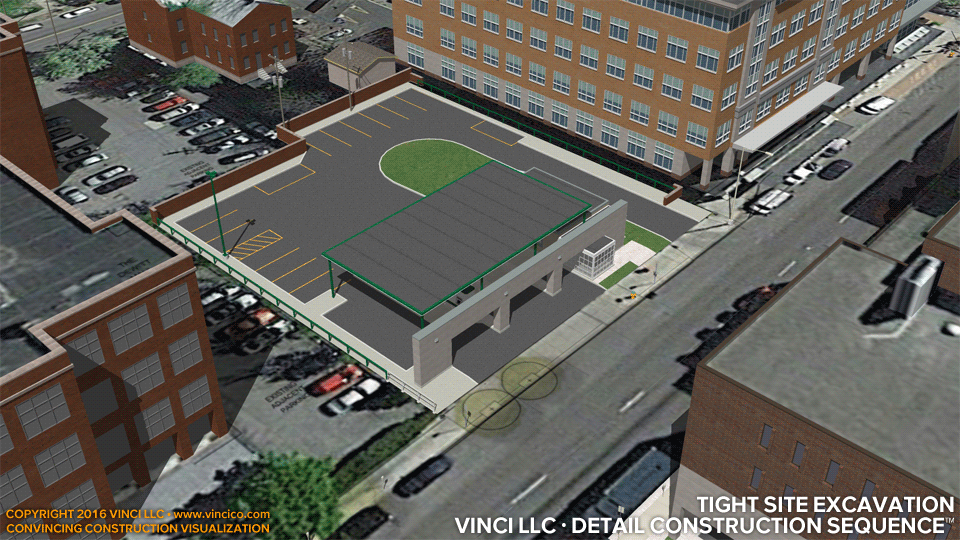 Vinci LLC | 4d Construction Worksite Detail | Tight Site Excavation.
The Vinci LLC Detail Construction Sequence™ examines a significant portion of the worksite across relevant parts of the project schedule. This detail shows demolition and excavation for a highrise headquarters.
Click the following to visit elements of this presentation: overview, steel frame phasing, ground level completion, drive thru, exterior and scaffold sequence, lane closure, buck hoist and trash chute.

This page last modified Wednesday 16 December 2015.