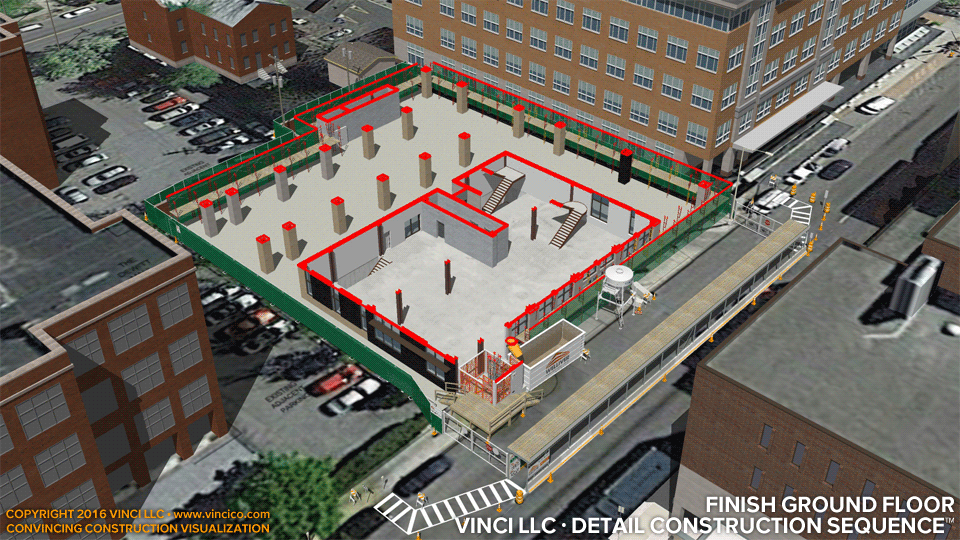 Vinci LLC | 4d Construction Worksite Detail | Finish Ground Level.
A 4d worksite detail examines a significant portion of the worksite across relevant parts of the project schedule. This detail shows work that happens around the lobby at the end of the exterior construction phase.
Click the following to visit elements of this presentation: overview, excavation, steel frame phasing, drive thru, exterior and scaffold sequence, lane closure, buck hoist and trash chute.

This page last modified Wednesday 16 December 2015.