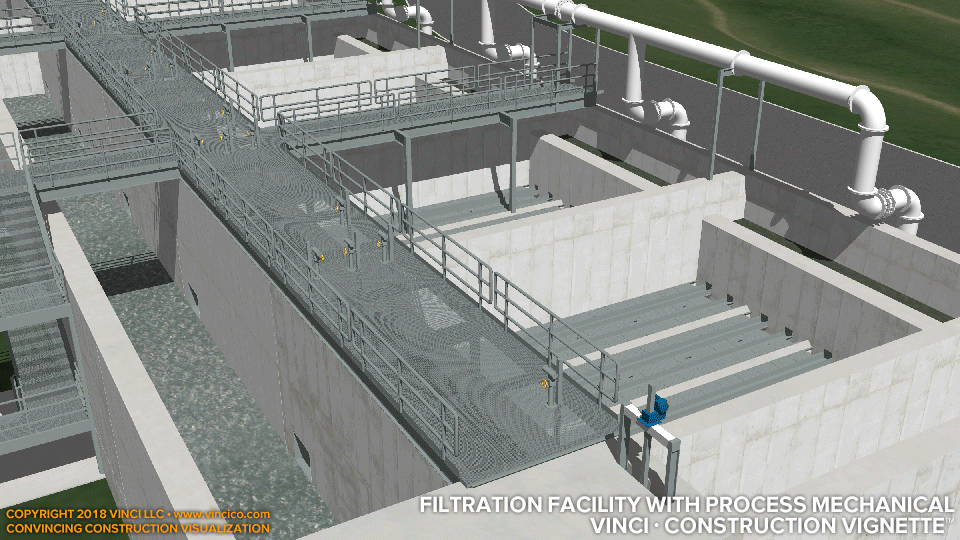 Vinci Construction Vignette™ | Process Mechanical.
Typically, wet infrastructure imagery includes building structure, enclosure, and major process mechanical. Vinci LLC can thread through your RFP documentation, or take advice from your engineers to produce a convincing rendition of schematic or development facilities. Push through the indistinct RFP set to show how your team can build the Owner's facility better than any other team! A facility model enables cutaway views and show construction schedule.
Click for more: plantwide schedule; excavation plan view, demolition, worksite model detail, facility section, detail.

This page last modified Saturday 10 February 2018.