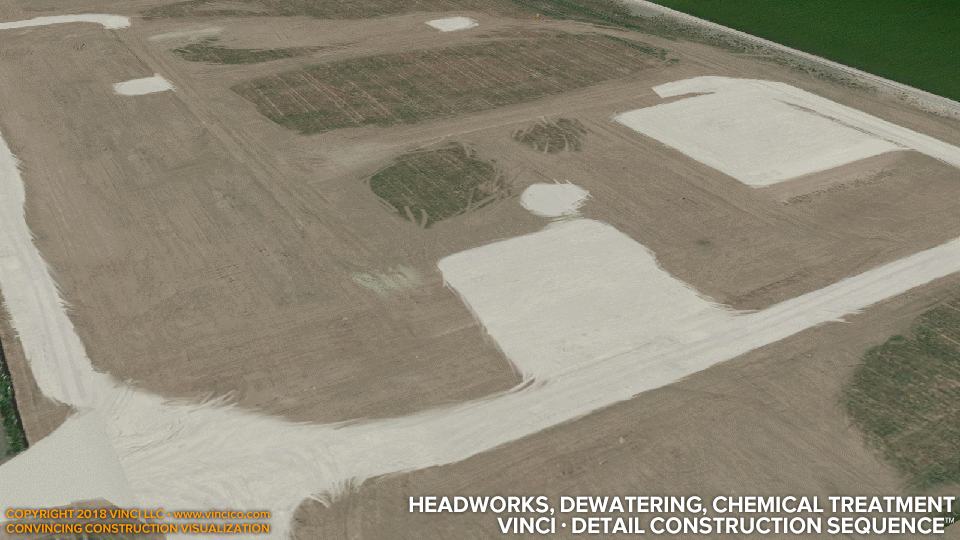 Vinci Detail Construction Sequence™ | Headworks & Dewatering Construction.
Vinci LLC can translate RFP drawings into models of process facilities, complete with process mechanical, and show the development of each structure per your schedule. Further, Vinci can integrate the facilities with yard piping, excavation, backfill, and sitework for a complete description of work on site.
Click here for links to other examples: Take a look at clarifier construction. See a plantwide logistics plan. Take a peek underground or see crane coverage.

This page last modified Wednesday 7 February 2018.