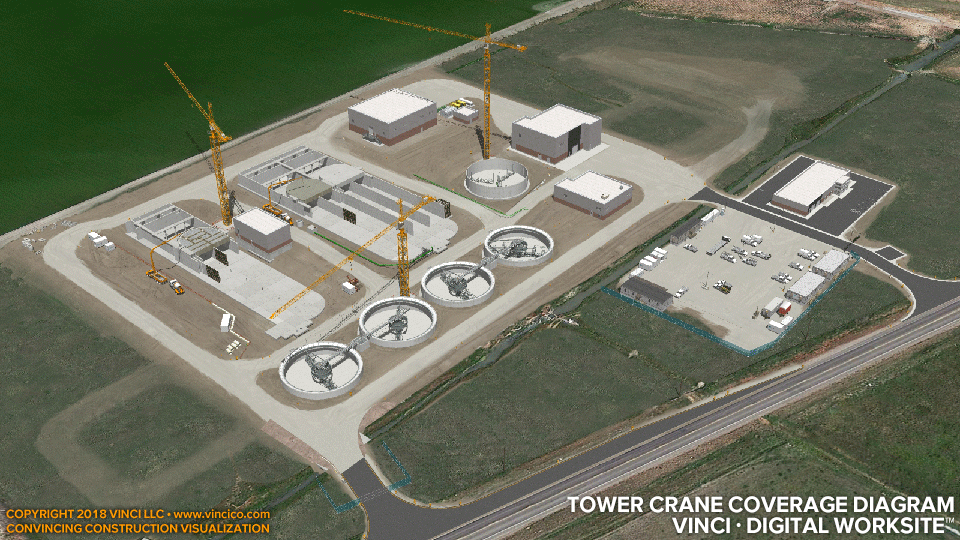 Vinci Worksite Vignette | Tower Crane Coverage.
Vinci LLC can work with your team to situate and cover the worksite with heavy hoisting. A diagram can be rendered that proves you've got it all covered.
Click here for links to other examples: plantwide logistics plan, facility construction, or peek underground.

This page last modified Wednesday 7 February 2018.