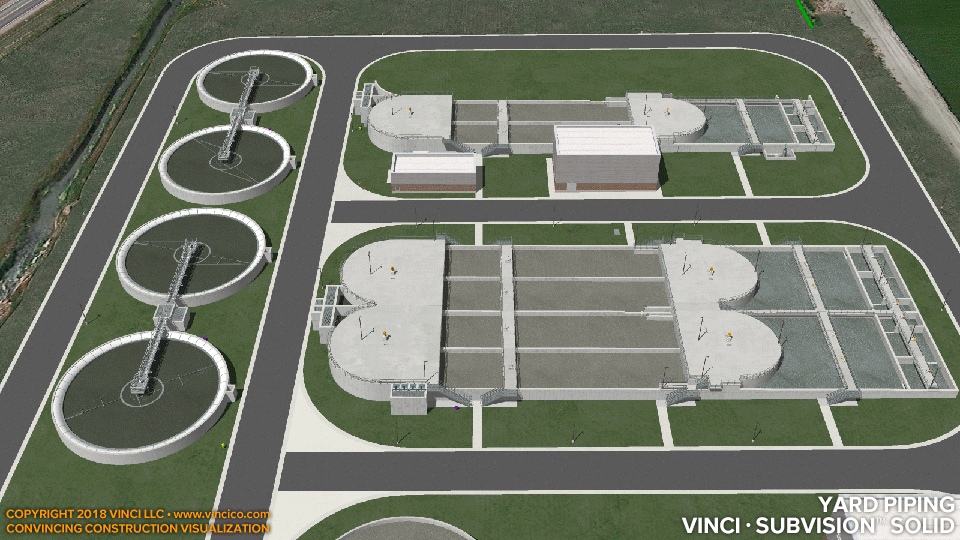 Vinci SubVision™ Solid | Plantwide Yard Piping Example.
Vinci SubVision™ Solid peels back the surface to show what's going on underground. Vinci's standard color code is that of AWPA modified for wet infrasatructure to show effluent, process water, fire water, sludge, etc. For other construction types we can show steam and condensate, chilled water supply and return, medical gases, and more. If you've got a civil utility plan or survey, Vinci can build SubVision™ for your next project!
Click here for links to other examples: plantwide logistics plan, facility construction, or see crane coverage.

This page last modified Wednesday 7 February 2018.