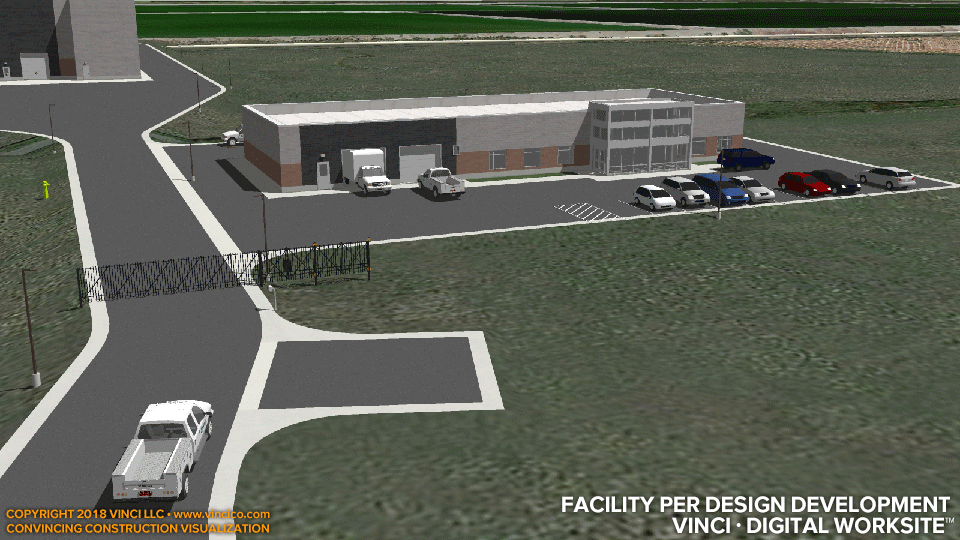 Vinci Digital Worksite™ | Assorted Facility Views.
Design development drawings are beginning to get specific as to the appearance of the plant; the Owner is probably familiar with the layout and the finishes. A great way to enhance your visual presentation is to match the drawings and specifications as closely as possible, though some boilerplate decisions might require license, and the final configuration and finishes may not end up as planned. The administrative building appears as detailed, as do process facilities such as clarifiers, bioreactors, electrical substations, Parshall flumes, and more. Vinci has produced over a dozen wet infrastructure projects throughout the last decade and comes into your job with decent working knowledge so we can get productive building a model as fast as possible.
Click here for links to other examples: plantwide logistics plan, facility construction, or see what's underground.

This page last modified Wednesday 7 February 2018.