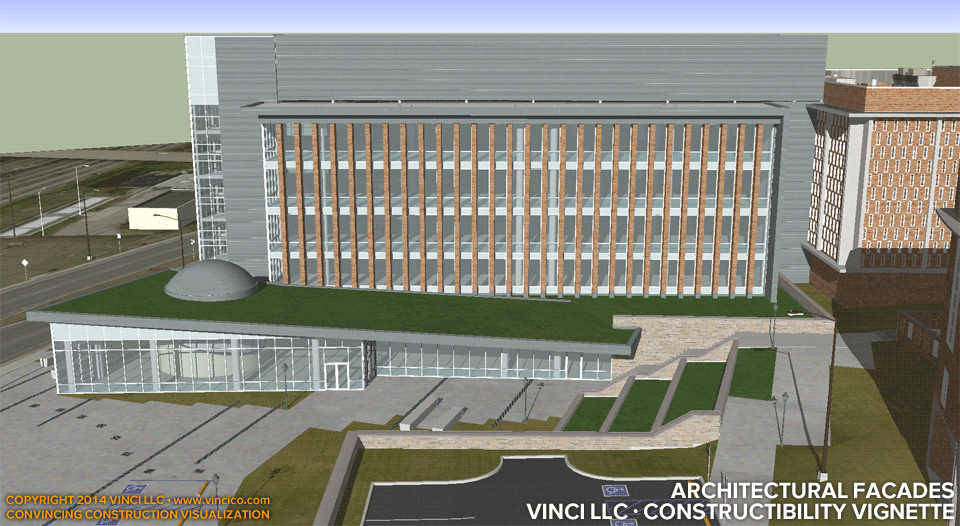 Vinci LLC | Constructibility Vignette | Architecture
These finished views of the project architecture in context are the result of Vinci LLC's processing a schematic RFP. Take a look at 4d worksite details showing the plaza and dock access drive sides, as well as the interface with the existing building. This cross section shows foundation topics, including underpinning, excavation, and piers socketing into karst stone bedrock.
Oftentimes, Vinci LLC's early phase Digital Worksite models are the very first glimpse the Owner—even the design team have—of the work suggested by the RFP. Imagine what a case that makes for your hire! No one can guarantee a win; many factors (politics, error, chemistry) also affect a selection. If the Owner is making a merit-based decision, it gets tough to resist a well-detailed bid interview.

This page last modified Wednesday 30 July 2014.