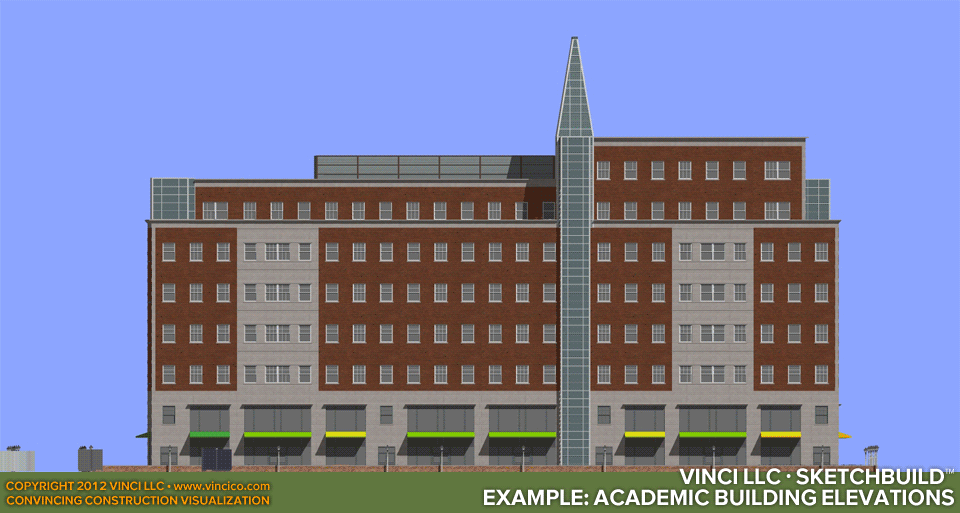 Vinci SketchBuild™ | Research Tower | Elevations
Vinci LLC's unique SketchBuild™ service takes the "boxes" on the RFP-supplied master or schematic plans and turns them into something that you can use to demonstrate you can build your prospective clients' dreams. This can prove the difference between your audience thinking "these guys get it" and "who's up next?" The look of this building is derived from the University master plan document, that calls for engaging street frontage, building stepbacks, some form of landmark feature, and a brick-clad urban character. The structure and enclosure of this concept was produced in two days. Using this backdrop, Vinci's client could discuss schedule and logistics. See a façade view, sections, and massing studies, or visit the Central Utility Plant.

This page last modified Friday 27 January 2012.