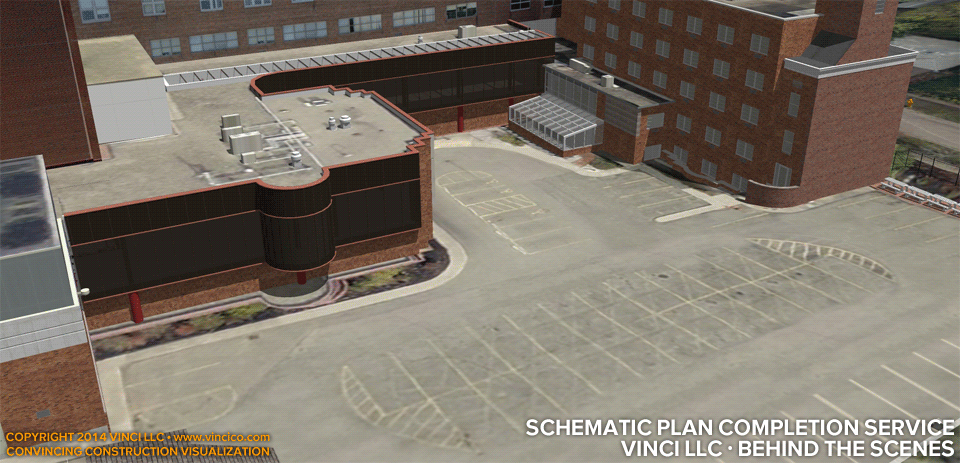 Vinci · Behind the Scenes | Producing Construction Visualization from Schematic RFP Plans!
You've got an RFP or an interview and you want to show the Owner how you'll build their job, but the project is still in schematic design. Everyone else is going to bring boards with the same schematic plan and Xs and Os and marker-tones. You want to show 'em how the worksite is going to come together.
Vinci LLC specializes in building plausible models of proposed construction from schematics. We can "play a convincing tune" and then show how you might build the job. Get way beyond site access issues and talk about building separation joints, potential egress rerouting, underpinning, and excavation issues - issues the other guys might not even touch on, and even if they do, the Owner is still looking at those same flat dry mounted plans with Xs and Os.
Folks, a picture says a thousand words, think about what a 4d view says about what your construction firm can do on their worksite!

This page last modified Tuesday 22 July 2014.