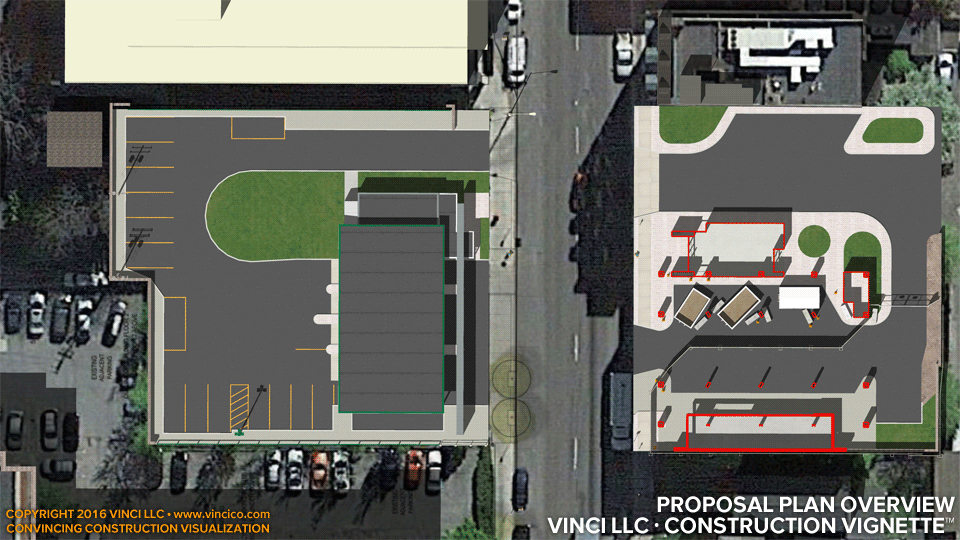 Vinci LLC | Construction Vignette | Plan Overview.
Worksite plans are one simple byproduct of the Vinci LLC Digital Worksite service. Oftentimes these can be incorporated into your proposal before illustration work is complete.
Click the following to visit elements of this presentation: overview, excavation, steel frame phasing, ground level completion, drive thru, exterior and scaffold sequence, lane closure, buck hoist and trash chute.

This page last modified Wednesday 16 December 2015.