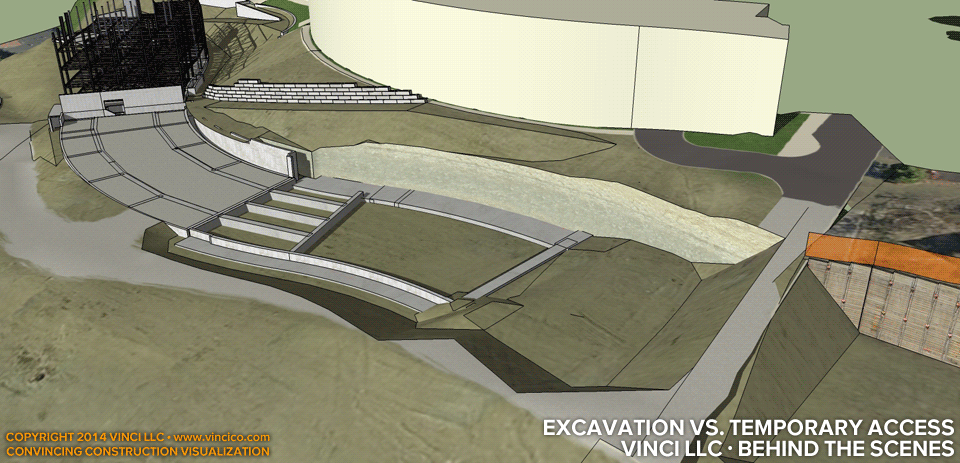 Vinci · Behind the Scenes | Building 5.3 Excavation vs Temporary Access.
This out take shows work in progress on a complex foundation cut for a pair of apartment blocks (see left or right). Vinci LLC used some layback assumptions for soil and rock, and incorporated the excavator's bank retention drawing to arrive at pit simulations that helped guarantee a main site access road between the two pits. This brief 4d study also examines the pit before backfill. The final section shows the location of bedrock, rather high on this worksite.

This page last modified Thursday 31 July 2014.