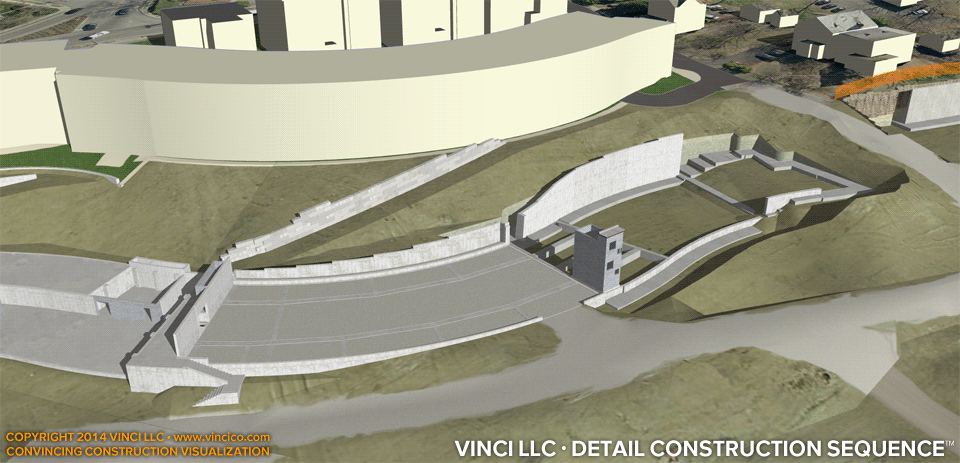 4d Construction Worksite Detail | Building 5 Segment 2.
Vinci LLC's 4d Detail Construction Sequences™ take in project activity across a significant portion of the worksite and schedule. This view focuses on the middle segment of a three-segment apartment block. The ground level is a parking area in precast concrete. On top of a deck of concrete-topped precast planks, a light gage metal structure supports the apartments above. The segments to the right and left have limited structural steel frames. At the extreme right, a second block is under construction. Take a look behind the scenes at bank retention, excavation, and temporary access validation, as well as the subject of modeling complex architecture.

This page last modified Thursday 31 July 2014.