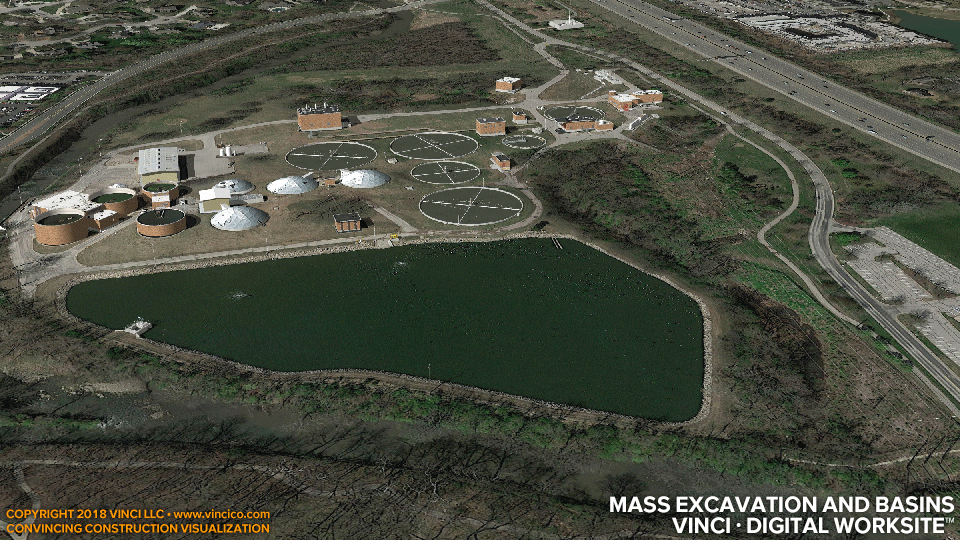 Vinci Digital Worksite™ | Mass Excavation and Basins.
Bathymetric excavation, lacustrine and riparine work can be portrayed like any other mass excavation, given directives. We need not fear the water; it won't harm your electronics! Read about the differences presented by oblique perspective views like this one and orthographic plan views like presented here. This project attempts to cut a flood channel and amplify the elevation of an existing water plant such that it is less susceptible to high water.
Click for more: plantwide schedule; excavation plan view, demolition, worksite model detail, facility highlight, cutaway. Go behind the scenes to see terrain or context modeling, preliminary facility scheduling. Check out excavation on other projects.

This page last modified Monday 12 February 2018.